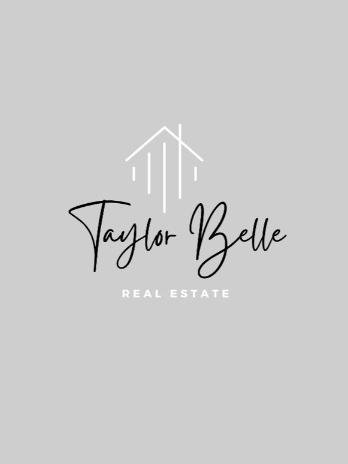 Kelly Czerwinski
Search CO RE
Search CO RE
4445 South Andes Way
Aurora, Colorado 80015
It all starts with understanding the current real estate market. At Belles Homes we align your wants and needs with our unique strategy, and accomplish your goals with uncompromising integrity and professionalism. We are always looking for opportunities to purchase homes below market value and have a proven track record of negotiating the best terms for your real estate contract purchases and sales!
BUYING A HOME IS AN INVESTMENT
Despite what some might think your primary residence is not just your home, it's an investment.
Whether you're a first-time homebuyer or seasoned investor, purchasing real estate can be a complicated process and at Belles Homes our team of experienced professionals exceed client expectations by not only identifying properties they can call home for many years to come, but also see meaningful appreciation in their investment!
We realize how important great communication is to our clients and we are dedicated to answering your questions and needs in a timely manner.
By hiring us you get an entire Team working for you!
We believe in building lifetime relationships with our clients and look forward to helping you & your family with any of your real estate needs.
We are here to help!
LOOK NO FURTHER
Leave us your contact information under the "Contact" tab in the drop down menu and leave us a note or call (303) 669-1267 to speak with someone live now!
Highly likely to recommend
08/24/2017 - serop54
Bought a Single Family home in 2017 for approximately $350K in Brandywine, Broomfield, CO.
I'm a very impressed by Mike's attentiveness and responsiveness. any questions, concerns, he replied right away. He did his best in representing our interests and helped in negotiations to get the best price for its value. All documentation was prepared without any delays and errors.
IT was a real pleasure working with Mike. I will recommend him to my friends and family.

Sincerely,
Elina
Highly likely to recommend
07/21/2017 - DavidYoung264
Bought a Single Family home in 2017 for approximately $350K in Centre Pointe, Aurora, CO.
We started our home buying process early in the year to get our feet wet and get all our ducks in a row. Met Mike right of the bat and thank god that we did. It was our first purchase and Mike made it simple and taught us exactly what to expect. He found only houses that worked for us and got us a house even beyond our expectations. He was able to get us the house at $15,000.00 less than other offers, that's a true perfectionist to me. There was one issue in the final walkthrough with an incomplete bathroom, even though it was not promised in the disclosure to get finished Mike took care of that within an hour. I would recommend his services to anyone.
Highly likely to recommend
11/02/2016 - winteravaunt
Bought a Single Family home in 2016 for approximately $225K in Thornton, CO.
I started my first home buying journey with Mike almost a year ago. He was very patient with me through the whole process. Always answered my questions and made sure I understood every detail that came up. I was under contract twice through the year and both times he was able to get my bid accepted with his amazing negotiation skills. He always listened to my concerns and made me feel totally comfortable and never pressured. I would highly recommend him to anyone looking for a qualified and ethical realtor!
Highly likely to recommend
08/25/2016 - joan896
Bought a Single Family home in 2016 for approximately $425K in Woodgate, Aurora, CO.
Mike Czerwinski is AWESOME!
He is personable, energetic and dedicated. After noting our requests he was able to find us many, many houses that included what we were looking for. Within a month we were able to find and purchase exactly what we wanted.
Thank you, Mike!
Highly likely to recommend
08/16/2016 - mmoore0
Bought a Condo home in 2016 for approximately $200K in Denver, CO.
Mike made me a priority. I felt like he was working for me. I called with a question while he was at the hospital waiting for his daughter to arrive. He called me from the hospital to ensure that my questions were answered. Could not have asked for a better realtor. I would wholeheartedly recommend Mike to my friends.
Highly likely to recommend
08/01/2016 - HalynRoth
Bought a Condo home in 2016 for approximately $175K in Heather Ridge, Aurora, CO.
In the world of real estate, many people have grown accustom to agents who are too busy to be burdened with the little guys. You know, the ones who aren't buying an extravagant house that requires a 7-figure income to afford. Mike is an exception to this rule. He was responsive, accommodating, and knowledgeable. He wasn't very familiar with the area we were shopping in, but he did his best and for that I am appreciative. All in all, I would not hesitate to recommend Mike to anyone searching for a home in the Denver metro area. Furthermore, I plan on using Mike's services whenever I plan to sell my home.
Highly likely to recommend
06/18/2016 - jalanash
Bought a Single Family home in 2016 for approximately $400K in Highlands Ranch, CO.
Mike was such a pleasure to work with. He was very patient and understanding, and never pushy throughout the entire time my family and I was looking for our home. Mike is also very knowledgeable and was quick to find out information for us regarding the properties we looked at. I would definitely recommend Mike Czerwinski to all of our family and friends whenever they need to buy or sell a property.
Highly likely to recommend
06/13/2016 - Ashley Mapes
Bought a Single Family home in 2016 for approximately $350K in Castle Rock, CO.
We had the pleasure of working with Mike Czerwinksi. As we started our home buying process, we were casually looking around the areas of Castle Rock that interested us, and looking through listings online. We spent an entire Sunday driving around on our own doing drive-bys. I had started "liking" listings on the HomeSmiths website. Thats when we got a call from Mike. He kindly greeted us, and asked questions about what we were looking for etc. Asked if we had a realtor, and we explained we did not. He immediately took us under his wing, and met up with us the following day to look at several homes. He quickly got to know our style, and narrowed the houses down impressively fast. He spent numerous evenings talking with us and doing research on the homes that peeked our interest. It only took us about a week to find our home, which we purchased June 1st, 2016. It is our first home purchase ever, and Mike really made it not only a smooth process, but we had a lot of fun too! We couldn't be happier with the professionalism, kindness and service that Mike provided. He formed a partnership with us, and as a team we found exactly what we were looking for. Mike was straight forward, honest, and extremely attentive. Even the night we received word back in regards to our offer on our home, he stayed up with us until very late in the evening, ensuring that we got it! He was so on top of everything, that it almost felt as if we were his one and only, main focus. Mike truly is a wonderful, hard working, bonafide BAD A**! I would, and have, recommended and passed on his information to anyone and everyone we know who is interested in finding a home. THANK YOU THANK YOU THANK YOU Mike! Your'e the man!